Do you struggle staying organized or constantly forget appointments? It's hard to keep your head on straight in such a crazy world but thanks to an assortment of apps you can get on track and stay there. 
These app will make it easier to stay structured and organized.
Evernote – Notes Organizer
This app can do it all and help you to remember just about everything. It lets you keep track of all thoughts and activities that you experience during your hectic or busy days.
Evernote is packed with features. You're able to record voice notes and messages, jot down your to-dos and appointments, sell a house, or even plan a trip. It allows you to sync your notes between your device and computer, and share files with others.
Evernote is free to use with limited features. A personal plan is available for $8.99 per month that gives 10 GB of new uploads each month and access to your notebooks offline. A professional plan is available for $10.99 per month and gives you 20 GB of new uploads each month, access to an unlimited number of devices, and lets you connect to multiple Google Calendar accounts.
Get Evernote – Notes Organizer in the App Store
Microsoft To Do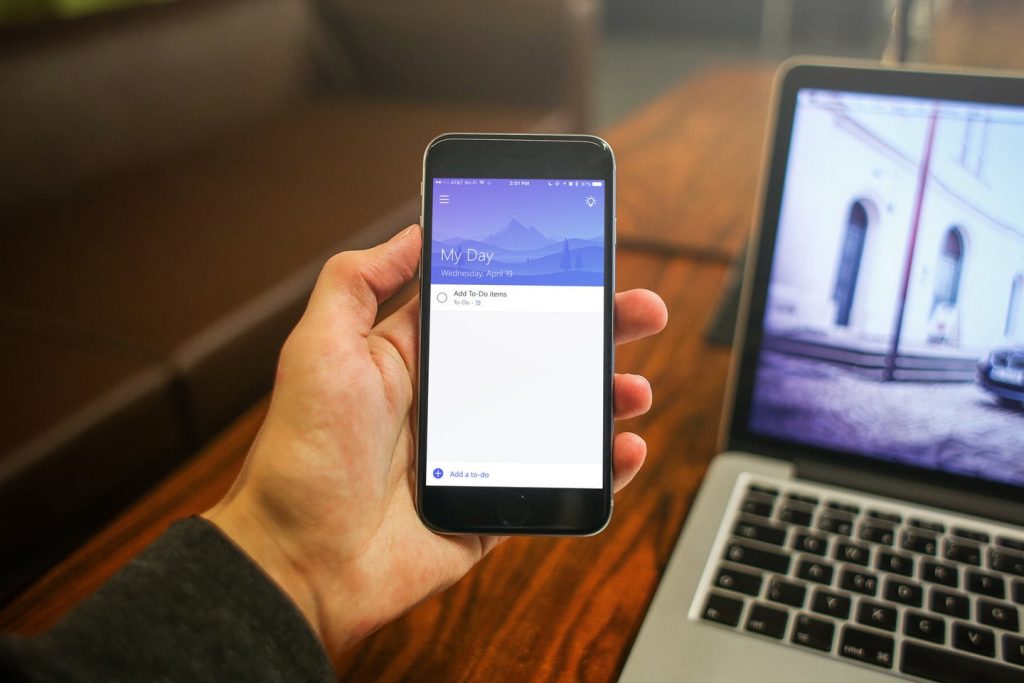 If you have multiple to-do lists laying around, this app is for you. Microsoft To Do is designed for task management, so you can toss the sticky notes and pull out your phone.
Quickly take care of daily tasks like grocery shopping and household chores or things around the office. It's a great a way to organize your life personally and professionally. Plus, you'll get that sense of satisfaction each time you check something off your list.
Microsoft To Do is completely free to download and use.
Get Microsoft To Do in the App Store
Mint: Budget & Expense Manager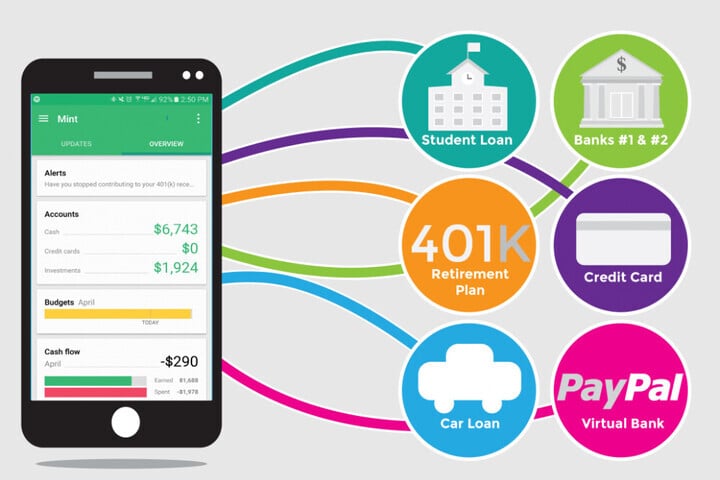 Do you need to get your finances in order? Organizing and managing your finances doesn't require a financial professional or advisor, it can all be done from your phone.
Mint is a stress-free way to organize your finances and reach your money goals. From balances to budgets to credit and financial goals, Mint has you covered. You can even see your net worth and spending trends.
On top of organizing your finances, Mint uncovers new ways to make every dollar count and leave you with extra dollars in the bank. Mint is backed by Inuit and takes security and data protection seriously, so you'll be in good hands.
Mint: Budget & Expense Manager is free to download with the option to remove ads for $0.99. You can purchase the premium experience for $4.99 which allows you to cancel and manage subscriptions. This feature might pay for itself especially if you're juggling multiple subscription services.
Get Mint: Budget & Expense Manager in the App Store
Dropbox: Secure Cloud Storage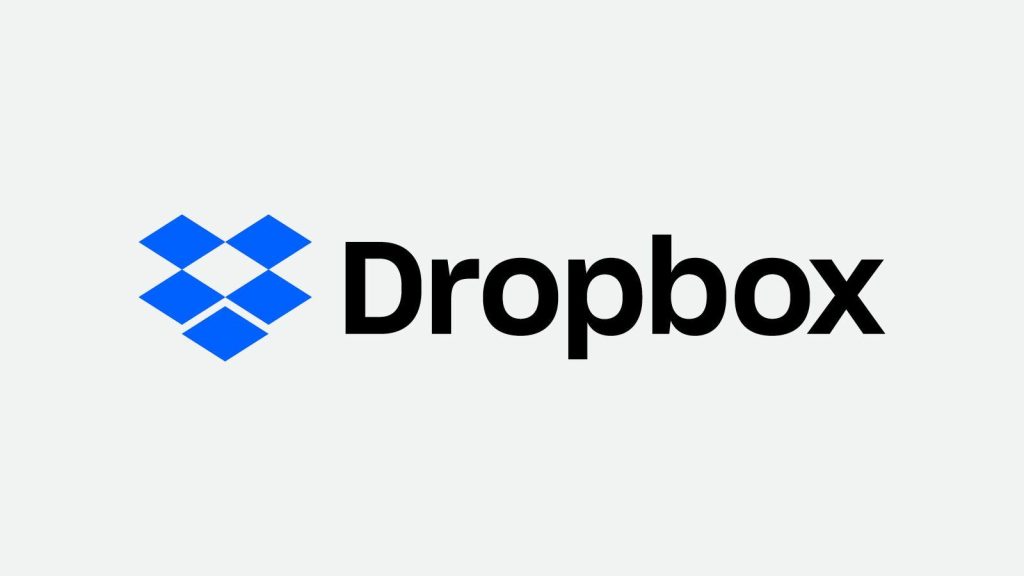 Maybe you don't use a physical file cabinet anymore, but digital files are a very important thing to keep organized. Dropbox lets you take and share photographs, videos, and documents anywhere.
Files can be easily accessed on your personal computer, other computers, and mobile devices. Whenever you add a file to your Dropbox it's automatically pushed to all your devices and computer.
Dropbox: Secure Cloud Storage is free with optional in-app purchase plans. When you first sign up you'll receive 2TB of storage space for free. If you need additional space, password sync, or want to roll back files a plus plan is available for $11.99 per month and $119.99 per year.
Get Dropbox: Secure Cloud Storage in the App Store
Todoist: To-Do List & Tasks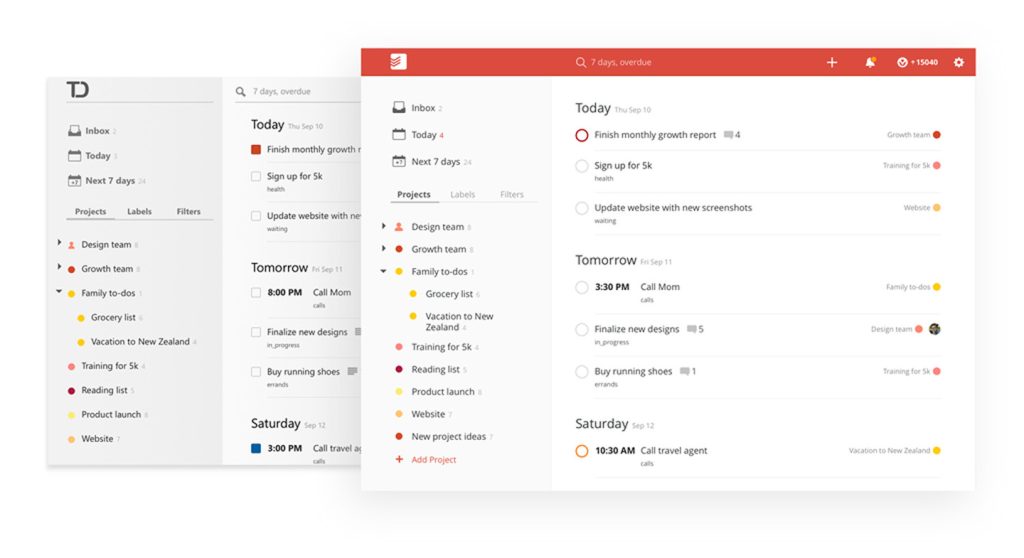 Looking for an app to remember deadlines, build lasting habits, and prioritize your tasks? Todoist to the rescue. In addition to being able to organize work and life, you can plan projects like a pro.
It's available on any device so you can quickly access the app and get working. Set an alarm, track due dates, and manage multiple projects quickly and easily. Focus on each day at hand and organize tasks based on priority levels.
You can set up recurring due dates, track your progress, and collaborate on projects by assigning tasks to others. It even integrates with Gmail, Google Calendar, Slack, Alexa, and more.
You can use Todoist: To-Do List & Tasks for free with limited features. Monthly plans are available to unlock full access for $4.99 and yearly plans are $47.99.
Get Todoist: To-Do List & Tasks in the App Store
Who Needs a Personal Assistant?
Becoming more organized has never been easier thanks to technology. In no time you'll be managing your time better, increasing productivity, finishing all your to-dos, tidying up your calendar, and keeping your finances in check.
These apps will help you work smarter, not harder. What's your go-to app for organization?